Yoga, Meditation and Mindfulness for Every Body and Everybody!
Over the past 19 years, I've had a mission - to encourage people to become organically 'in tune' with their mind/body
My education:
Diploma in Marketing
Registered Massage Therapist
E-RYT 500 (Experienced Yoga Teacher)
Certified Ayurvedic Counsellor
Trauma informed yoga specialist
Mindfully based Cognitive Therapist
EFT Tapping practitioner
In 2006, I founded Divine Health Studio, a Wellness Center, in St. Albert, Alberta, Canada. Since then, I've facilitated motivating, exciting, and dynamic yoga sessions, trickled in with humor and fun in my yoga studio and on YouTube.
Each yoga class is creative, full of lively stories, authentic and intertwines the mental and the physical.
I've taught workshops and retreats around the world, as traveling is in my blood and people are my passion. 
My YouTube channel caters mostly to intermediate vinyasa flow. However, this subscription will be like a library of yoga, stretches for runners, life lessons, mindfulness and meditation. It will be broader in it's scope of yoga styles, length of classes and will also include meditation and mindfully based exercises.
I will upload weekly to keep the content fresh and exciting.
There will also be a "How to" section which will refine the movements and keep you safe.
For those of you who are active - as in runners, walkers or other athletics - there is a specific section for stretches to help you balance your body.
YOU GOT THIS!!!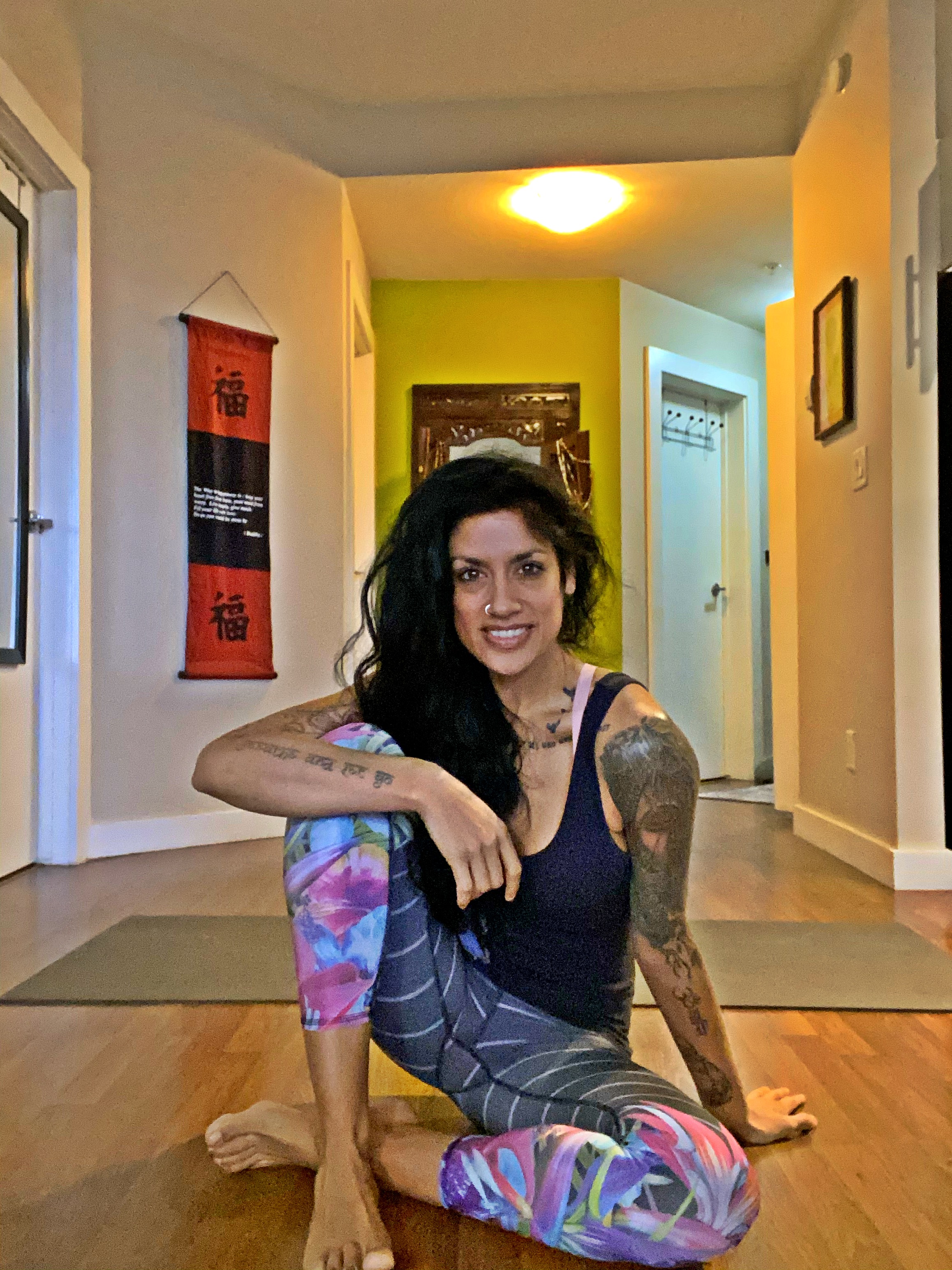 Beginner to Intermediate
In this subscription, you'll find everything you need to complete your daily yoga and meditation routine.
Whether you are just starting out, or have practiced for a while - there is a video for your level of experience and quite frankly, your level of energy in the day.
You'll see beginner and intermediate classes that are shorter or longer and mindful practices that will help you to stay present.
Feeling stressed? I have a breathing exercise for you.
Feeling upset or angry? Let's cool you down with grounding movement and meditation.
Feeling anxious, depressed or overwhelmed? Yup, you guessed it... there will be a video for you too!!!
Why You Should Subscribe!
The whole self needs to be nurtured daily, without all the hassle of trying to "find" the exact video for your mood, online.
In this subscription, it's like an easy to rummage through library, where all the videos are categorized for your specific "feel" in the day.
Still unsure? Check out my video below and also click on the free previews.
My videos are informative, safe, creative, and out of the box.
You'll enjoy the exotic location back grounds, and also become familiar with my condo lol
This is content is real, raw and will give you the tools to walk a healthy, happy and peaceful journey.
Namaste xx
Creative Classes for Your Mind/Body
Other Courses & Content by Becca Pati