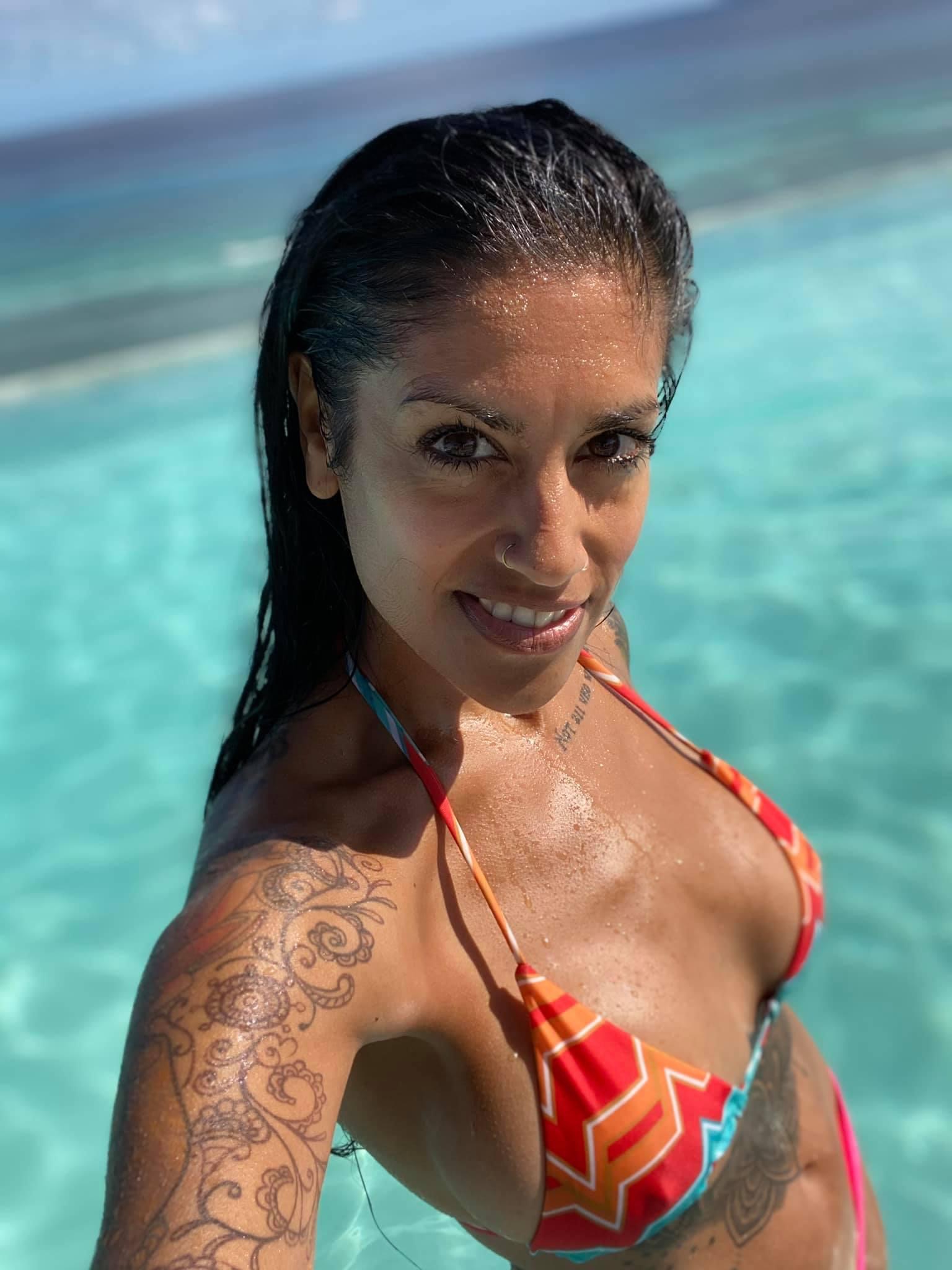 Life is better in technicolor
Welcome to my life... uncut, tasty and unapologetic.
Hey! I'm Becca Pati... I've spent most my life trying to figure out the secret to happiness. And guess what? There is no freakin' secret... the answer actually lies within each one of us.
And it's simple: LIVE YOUR TRUTH.
When you live your truth and uncover joy in small things - all seems to all work out, because you have a sense of freedom and lightness in your daily walk. And that is priceless.
So here is my truth... I love mental health, the human body, healing and healthy relationships; and in turn have spent a better part of my life building a business based on doing exactly that. I am blessed to have created such a beautiful life.
But something has been missing. I tend to be a free spirit... loving my art (a tattooed story board of my journey), freedom of expression and uncensored conversation regarding sex, love and relationships.
So here it is.... all in one nice little package.
This is not a "serious" course, lecture or life lesson. This is on-going creative content to put a smile on your face, make you blush and to get to know yourself a bit better... and of course... you will get to know me intimately, too!!!
Much love,
Becca Pati xo
Why Subscribe?
My creative uncut content is best in private and for those who are truly looking for fun pics, travel, and raw conversations.
I offer a lot on my regular social media platforms, but it won't be anything like what will appear here, daily.
All photos and videos are created and taken by me - which means this also is a an outlet for my photography and creative conversations.
All content will be accessible 24/7.
YOU CAN PREVIEW PHOTOS AND VIDEOS BEFORE YOU SUBSCRIBE
Let's relax, unbutton our shirts lol, and enjoy some well deserved positivity and killer vibes!!!