"YOU GOT THIS" became my tag line at the end of inspirational "chats" and classes over the past few years. Without realizing it, I chose to end my talks and workshops with an empowering phrase so that my clients, students and "followers" took responsibility for their current situation; shifting, to create better lives.
My programs are based around journeying towards greatness. Simply put, if you're struggling with anxiety/depression, feeling "stuck," not able to access your creativity, have limiting beliefs, or are reactive to circumstance... there's another way. And this other way of living is being aware of our thoughts, emotions, beliefs and behaviors in the moment. Freedom occurs when we make a choice (challenging but necessary) to stop clinging to our broken past experiences, hurts and traumas. When we live in our current truth, it'll give us an overwhelming sense of peace and contentment.
WHY CHOOSE THESE COURSES? My decades of experience working with mind/body health, as well as my own personal self inquiry and therapy, have given me insights into what works and what doesn't. My way isn't the "right" way - but it's a path that'll be honest, raw, vulnerable, mindful and give you simple tools for every day life. You do not need to be spiritual in order to gain benefit. The mind requires only that we repeat positive patterns in order to replace our old ways of thinking and behaving.
To be completely honest, when it comes to shitty patterns, I have been there, done that, wrote the book, the sequel and then the trilogy. Now my life feels rock star... but it wasn't always that way.
I KNOW, THROUGH PERSONAL EXPERIENCE, WHAT IT TAKES TO OVERCOME: ANXIETY/SADNESS/TRAUMA/LOW SELF ESTEEM/UNHEALTHY RELATIONSHIPS/BEING OVERWHELMED AND SECOND GUESSING MY DIRECTION.
These programs are accessible to ANYONE and EVERYONE who recognizes a need to travel inwards to release what's holding them back.
I will not ask you to do anything that I haven't tried, practiced and then modified.
Much love on your quest xx
YOU GOT THIS!!!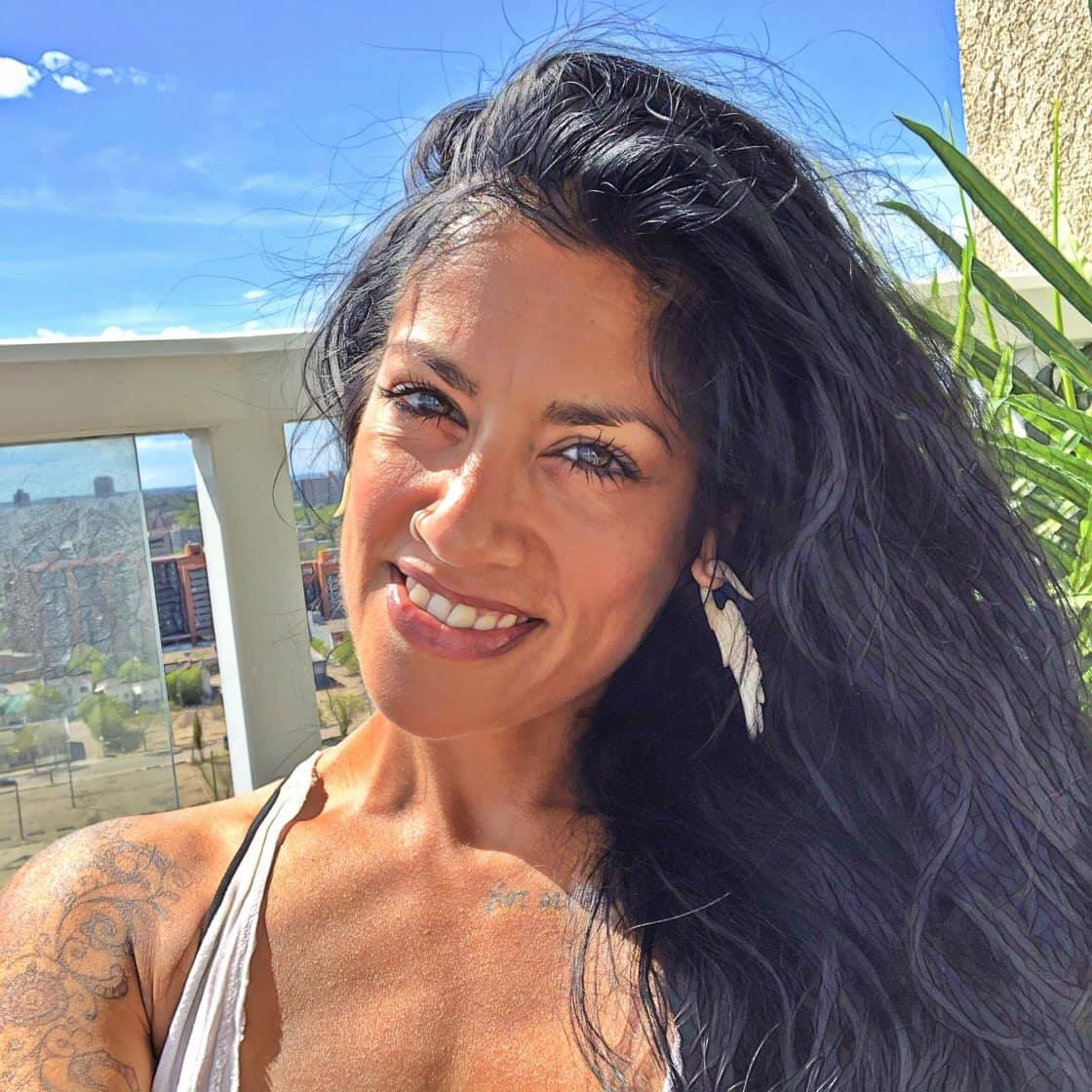 ... and I love people. My diverse background working in a variety of healing modalities, (20 years), made me realize there was a more practical, accessible way to uncover our true potential. My intention is to journey with you, as we practice simple day to day exercises and activities to help clear the clutter, stop the negative limiting beliefs and to stay present with the now.
I know that we need to heal and make the time each day, because I too have suffered with childhood trauma that left me feeling helpless, anxious, angry and disconnected. I personally have done this work and continue to every day. I will not ask you to practice or do something that I have not done myself. I weeded out the shit that didn't work and made a progressive, honest, workable program to help you be your best self.
I have certifications in Therapeutic Massage Therapy (18 years), Advanced Yoga Teaching (14 years), Ayurvedic Wellness Counselling (12 years), Trauma informed Yoga (4 years), and more recently EFT/TFT tapping and mindfully based cognitive therapy.
You got this...
*Connect with me on social media:
INSTAGRAM: https://www.instagram.com/luvmyyogaandlife/
FB: https://www.facebook.com/beccapatiyoga
"You are amazing and I can't wait for the empowerment you will spread!"
-Anne M.
"This is awesome Becca... the world needs you!"
-Vanessa M.
"This is so awesome. I know how much you have helped me through! You are an amazing woman"
-Karmen F.